Inorganic thin-film solar cells have attracted widespread attention due to their potential to achieve high energy conversion efficiencies while reducing costs. The photoelectric conversion efficiencies of currently commercialized cadmium telluride (CdTe) and copper indium gallium selenide (CIGS) thin-film solar cells have both exceeded 21%, showing strong market competitiveness. However, Te and In resources are very scarce, and raw material bottlenecks occur when the battery power generation reaches megawatts. At the same time, Cd is a highly toxic element, increasing the difficulty of production and use and maintenance. Therefore, the search for a new type of thin-film solar cell that is green, non-toxic, rich in reserves, and excellent in photoelectric performance is imminent.
Under the auspices of the Chinese Academy of Science's Strategic Pilot Science and Technology Project and the National Natural Science Foundation of China, the researcher of Jin Jinsong's team of researchers in the Molecular Nanostructure and Nanotechnology Key Laboratory of the Institute of Chemistry of the Chinese Academy of Sciences is dedicated to the research of new solar cell materials and devices. The preliminary work includes the development of green and non-toxic FeS2 materials with abundant reserves. A variety of morphologies and pure cubic FeS2 nanomaterials that are stable in the air have been prepared based on the solvent-induced method, thereby laying a solid foundation for further thin-film solar cell applications. (Am. Chem. Soc. 2015, 137, 2211).
Recently, researchers have made new progress in the study of GeSe thin film solar cells, another binary compound. GeSe has large reserves, low toxicity, suitable forbidden band width (1.14eV), large absorption coefficient (>104cm-1), high mobility (128cm2V-1s-1), and is very suitable for the production of new thin-film solar cells, theoretical optoelectronics Conversion efficiency up to 30%. In order to solve the problem of Ge and GeSe2 miscibility in the process of GeSe preparation, the researchers designed a Rapid Sublimation Substrate Preparation Method (RTS) with a self-regulating function based on the property that GeSe is easily sublimed and the heterophase is difficult to sublimate. A high-quality pure-phase GeSe polycrystalline thin film was used as an absorber layer to fabricate GeSe thin-film solar cells with a top liner structure. The photoelectric conversion efficiency of 1.48% was obtained, which was the first report of the photovoltaic performance of the material. At the same time, the GeSe thin-film device prepared has almost no degradation in the air for nearly two months under unencapsulated conditions, showing good device stability (see the figure). In addition, through in-depth analysis of the sublimation mechanism of GeSe, it was found that GeSe(s) sublimed through the formation of the diatomic molecule GeSe(g), which greatly reduced the mutual occupation, meta-bit, and other point defects, and therefore the defect could be obtained by this RTS process. GeSe film. The above experimental results fully demonstrate the prospects of GeSe materials in the application of thin-film solar cells. This work was published in the "Journal of American Chemistry" (J. Am. Chem. Soc. 2017, 139, 958). After the article went online, it attracted the attention of domestic counterparts. The Chinese Journal of Physical Chemistry reported on this work in the "bright spot" special topic (ActaPhys.-ChimSin.2017, 33, 264) and highly praised it as a promising solar cell. Absorbing layer materials are expected to become a new focus of photovoltaic research.
We are the Leading Manufacturer Pvc Moulding,Tbar,Pvc Mould,Pvc Extrusion Mould in China, it is new materials wall decoration for wall panel.
Our Pvc Moulding and Tbar is widely used in interior decoration like hotel, restaurant, laboratory, bathroom, home etc.
It is radiation free, water-proof, fire-proof, wear resistance (green decoration material).
Feature
1. Fireproof
T bar is non-flammable and conforms to the national grade B1 standard (GB8624-2012 Grade B1).
2. Water-proofing and moisture-proofing
The product is allowed to long-term expose to moist environment.
3. Easy to install
T bar is easy to cut, saw nail, stick. it has a smooth finish one side that can be taped and jointed ready for decoration including wallpapering, painting, texture coat and veneer, and a rougher side for tiling.
5. Environment
T bar does not contain any organic solvents, formaldehyde, asbestos, oils or other toxic substances that can have a negative impact on the environment and waterways.
| | |
| --- | --- |
| Specification size | 2900mm |
| Surface Finish | High UV coating |
| Thickness | 1-9mm |
| Color | Customized colors |
| Hardness | 3H-6H |
| Materials | PVC |
| Type | T bar |
| Installation | Easy installation |
| Life Span | 15 years |
| Place of original | China |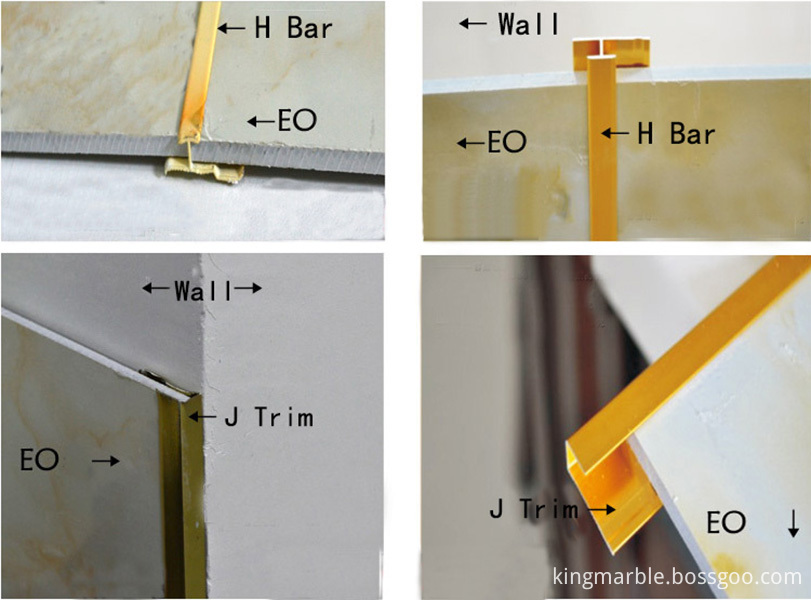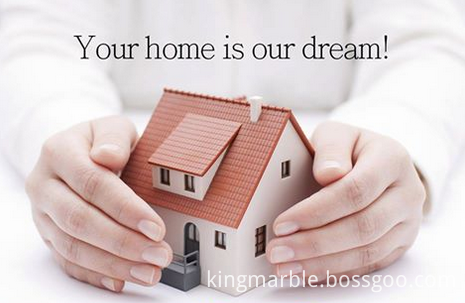 T bar
Aluminium Bar,Plastic Ceilings Tbar,Suspended Ceiling T bar,Galvanized Ceiling Tbar
Shandong Kingmarble Decoration Materials Co.,Ltd , https://www.pvcpanel.de